Freak Bar and Coney Island USA.1208 Surf Ave. at  W. 12th Street in Coney Island, www.coneyisland.com). Closed for now, but its Film Festival is happening online until Oct. 2.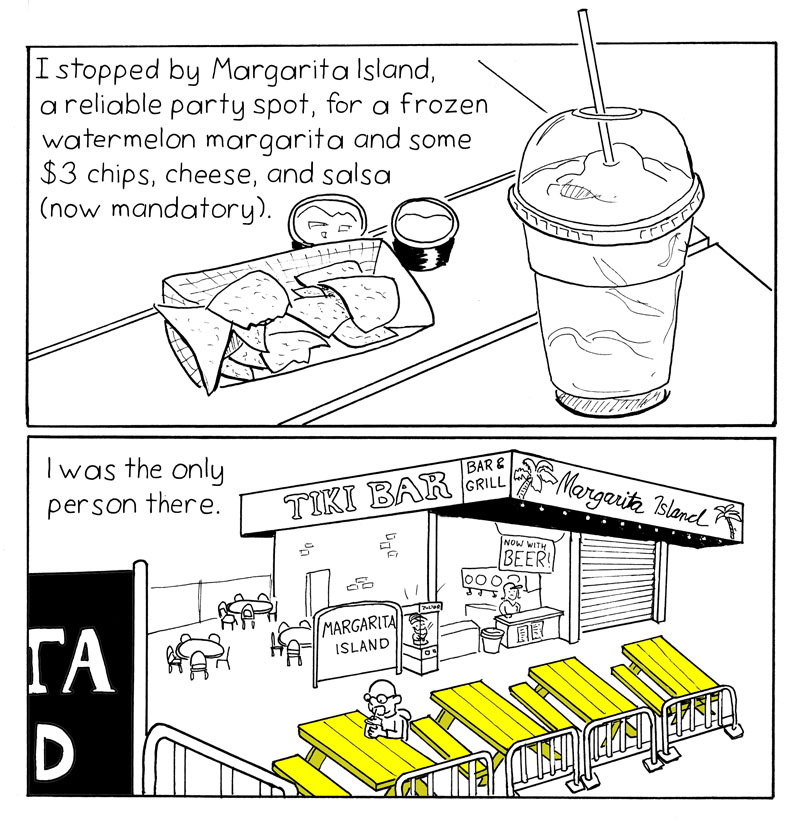 Margarita Island.   1105 Bowery St. at W. 12th St. in Coney Island. www.margaritaislandci.com.  Open daily, 11 am-11 pm. (Apparently it picks up later in the night.)
Coney Island Brewery (last reviewed here, when it was much smaller. Some day I'll get to cover its hugely increased interior). 1904 Surf Ave. at W. 17th Street in Coney Island, (718) 996–0019, www.coneyislandbeer.com. Open Fri, Sat, and Sun, noon–6 pm.
Black is Beautiful beer comes from a recipe created by black-owned Texas brewery Weathered Souls, who released it for free on the condition that proceeds go to charity.
I also visited Ruby's on the Boardwalk, but all of its 10 tables were full for the 20 minutes that I stuck around.